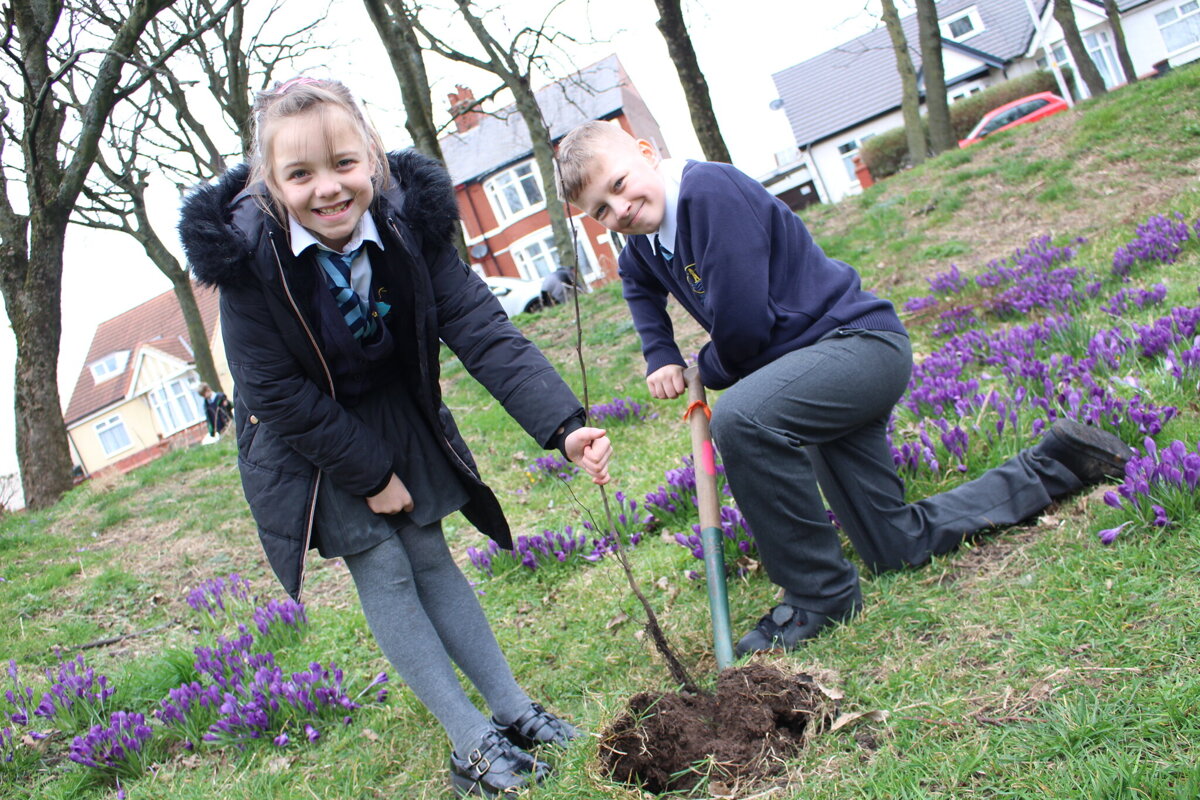 Claremont Park saw pupils from Westminster Primary Academy come together with Blackpool Park Rangers and the team at Claremont Community Centre to take part in one of Blackpool's exciting tree planting projects.
120 Year 3 and 4 pupils from the school planted 200 whips, with each child having the opportunity to plant at least one during the session, joined by their teachers, Blackpool Park Rangers, and Claremont Community Centre.
Blackpool Park Rangers were joined by staff from Active Blackpool, who ran a sustainable sport leaders presentation for the pupils. The presentation looked at what climate change is, how it is affecting us and our planet and what we can do to help by training up young leaders to encourage their schools and home life to become more sustainable through active travel, diet, renewable energy and useful hints and tips on how to save energy such switching off lights and plugs when not in use and closing windows and doors when cold.
The trees were planted as part of the Trees For Cities Queen's Green Canopy initiative. Trees for Cities' tagline, 'improving lives through planting trees' and their ethos of creating healthier lives and lasting change by increasing tree coverage in urban areas is one which mirrors Blackpool Council's Green up policies, and these new trees will join the 2,750 others already planted in various projects across the town this tree planting season. They will also use this opportunity to complete a litter picking session in the park.

This supports the work that has been done recently by the children at Westminster Primary Academy who are trying hard to be Eco friendly in all that they do. The children are focussed on making sure that the decisions they make consider the impact on the planet for the future.
Leyton Walsh, said: "I really liked picking up the rubbish and helping nature. It was very fun and interesting!"
Casey Walker, said: "I liked that we were planting new trees, I felt like we were helping the world"
Alongside tree planting and litter picking, the school council have recently taken part in a range of projects: The 'Cutting Carbon Campaign.' run by NW Environmental Services which involved implementing a traffic-light system for lights and device switches so that only necessary electricity is being used in school, created an informative but entertaining video about energy saving to share with the school community and created habitats to encourage a range of animals and birds.